Historic Ruling Challenges FCC on Outdated Wireless Safety Guidelines — August 15, 2021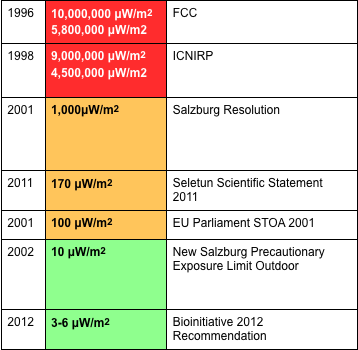 Photo: EMFWise
On August 13, 2021, wireless safety advocates won a historic victory in a petition for review that challenged the Federal Communication Commission (FCC) on its outdated wireless safety guidelines. The case was filed in response to the FCC's decision in December 2019 to retain its outdated 1996 safety limits, despite all the scientific evidence submitted to the FCC on the harmful effects occurring at levels well below these safety limits. Over 10,000 pages of evidence were submitted for this case detailing wireless radiation's effects on humans, wildlife, and the environment. The U.S. Court of Appeals for the District of Columbia determined that the FCC "failed to provide a reasoned explanation for its determination that its guidelines adequately protect against the harmful effects of exposure to radiofrequency radiation unrelated to cancer."

Read more...
How to Hardwire Your Smartphone, Tablet, and Home via Ethernet —July 1, 2021

Photo: EMFWise
Concerned about hours of constant wireless exposure every day from online meetings? Fortunately, many smartphones and tablets can now be wired to access the Internet via Ethernet cable even though they do not come with an Ethernet interface. This is possible through an appropriate Ethernet adapter or a multiport hub containing an Ethernet interface. Even if one's home is not wired for Ethernet, there is also a quick and easy way to setup one's home internet for Ethernet using existing electrical cabling and some powerline adapters. Changing to a wired setup may protect against the numerous effects, which have been reported from wireless exposure, including oxidative stress, reduced levels of glutathione, an important antioxidant for a healthy immune system, depression, sleep disturbances, and so on. (See Bioinitative Research Summaries 2020 and Pall 2016).

Read more...
Safety Precautions for Wearable Wireless Watches: How Fitness Fans can Practice Safer Tech — June 18, 2019

Photo: 123RF Stock Photo
Wearable technology like Apple Watch and Fitbit enable fitness fanatics to track how many steps they walked, check their heart rhythms, or monitor their sleep quality. However, not all fitness watches provide consumers with an airplane mode, or an option to turn off Bluetooth or Wi-Fi. Users may be unwittingly exposed to continual radiation throughout the day.

Read more...
A Growing Database of Scientific Studies and Worldwide Policies on Wireless Radiation — June 18, 2019

Photo: 123RF Stock Photo

Since 15 years ago, the number of scientific reports on the health effects of wireless radiation has grown. Now, with access to the internet, it is all at your fingertips. The following are a few recent updates by a couple organizations who are keeping track of this information.

Read more...
In Memoriam — Martin Blank (1933-2018) — June 18, 2019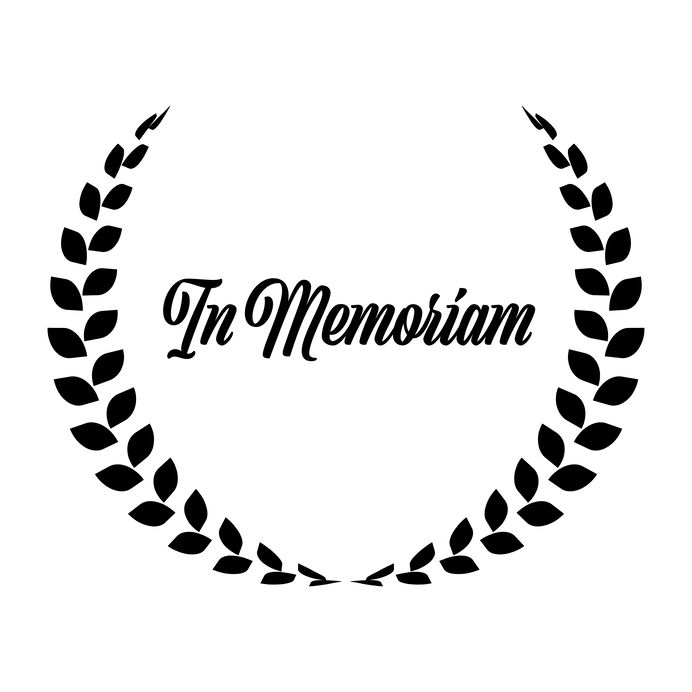 Photo: 123RF Stock Photo
It is with great sadness that we remember the passing away of leading EMF expert Dr. Martin Blank, Ph.D a year ago on June 24, 2018 at the age of 85. His many contributions to the EMF community and public health can be read in his Columbia University faculty profile as well as the following obituary and New York Times obituary.

Read more...
Commentary on Newsweek Article: "Do Cellphones Cause Cancer? Government Study Reveals 'Stunningly Important' Findings" — August 27, 2018

Photo: designua / 123RF Stock Photo
NTP Preliminary Results: Heart Tumors in Exposed Rats: Recently, Newsweek publicized the preliminary results of a major $25 million study on the effect of cell phone-like radiation on rats, by the National Toxicology Program. In this study, rats received around 9 hours a day of radiation in 10-minutes on, 10-minute off increments— the lowest dosage being 1.5 W/kg which is within current official safety standards. Malignant brain tumors and heart tumors were found in the study. The types of cells affected, Schwann cells, are supposedly the same type of cell involved in epidemiological studies on rare brain tumors. Even the chief medical officer of the American Cancer Society, called the preliminary findings a "game changer."

Read more...
Voltage Gated Calcium Channels: A Common Mechanism for EMF and Chemicals in Neurodegenerative diseases? — May 1, 2018

Photo: designua / 123RF Stock Photo
Pesticides may interfere with VGCC's:Recently, in March, my district scheduled a pesticide spray against mosquitos and cockroaches. Coincidentally, the evening prior to and the very day of the spraying, two different people brought up the topic of Parkinson's disease. I then remembered that neurosurgeon Russell Blaylock, whose parents died of Parkinson's, once mentioned a likely link between pesticides and Parkinson's. I found an article which not only mentions a likely link between pesticides and Parkinson's, but also mentions voltage-gated calcium channel (VGCC) as one of the underlying scientific mechanisms. This immediately caught my attention, because I remembered Martin Pall had said EMF's could impact VGCC's. Is it possible that chemicals and EMF could both have adverse effects on the nervous system via the same pathway?